Random Story
PDA
by
intellectual titmouse
Members ONLY: 17 and Older
It takes twenty-one days to form a habit, but it was only supposed to be one...
A quote
"Fiction is the truth inside the lie." ~~ Stephen King
The Numbers
Site Stats for November
Unique Visitors: 39,369
Visits: 186,945
Hits: 4,086,305
Series - E
by
shyangel
[
Reviews
-
0
]
Summary:
Five sisters eternally charged with guiding lost souls. They are forever frozen in time and honour bound to fulfil their oaths until the god's decree otherwise. For centuries they have done their jobs never complaining. When they are summoned and reassigned they jumped at the chance but they weren't prepared for this. Everything has changed when the god's gave them their duties it was a different era they are totally unprepared for this world and they are not alone. Each is assigned a demigod who they are to assist in their missions. Faliure is not an option. No one is sure whether all this change is for the better or for worse. Nothing is as it seems and love is waiting in the shadows. However to gain the greatest treasure in the world, they will have to break the oldest and most sacred rule. NEVER FALL FOR THE SOULS YOU HAVE BEEN CHARGED TO PROTECT. Blaer, Adamsdóttir, Brenna, Eirný and Fjóla will have to decide whether love is worth the risk.
Category:
Original Fiction
Characters:
None
Classification:
Alternate Universe
,
Supernatural
Genre:
Action-Adventure
,
Drama
,
Family
,
Fantasy
,
Friendship
,
Psychological
,
Romance
,
Science Fiction
,
Suspense
Story Status:
Active
Pairings:
None
Warnings:
Adult Situations
,
Character Death
,
Homosexuality
,
Original Characters
,
Sexual Content
,
Un-betaed
,
Work in Progress
Challenges:
None
Stories:
0
Challenge:
None
Open:
Closed
[
Report This
]
---
by
JLeshay
[
Reviews
-
0
]
Summary: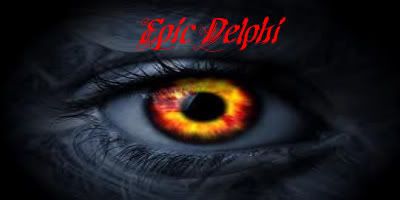 " alt="The Fire in her eyes show her love for this world" />
"I always knew she was special" - Adam Perez."No on in this world gets me. I'm just too different it's like I don't belong. I'm a monster" - Delamar Perez."You don't fit in because you're not from here. You're not one of them Delamar. I went through the same as you have. We are the same. Let me help you" Dwayne X."So this is what it's like for us here. These humans they're a cold race. I don't see how you can feel so much for them. Why help them when they hate us"- Alan Black"I don't think you're a monster at all. What you have is gift you're like the real life supergirl"- Bret Jeffries"Oh my gosh! That's so cool you're a super hero,"- Stardelia Coleman."I knew it you are a freak,"- Rob Perez"I can't believe it you're not human,"- Marica Perez"She looks human to me,"- Sienna and Chloe Perez"It's Epic Delphi" -The people
Category:
Original Fiction
Characters:
None
Classification:
Supernatural
Genre:
Action-Adventure
,
Drama
,
Erotica
,
Romance
,
Science Fiction
,
Suspense
Story Status:
None
Pairings:
None
Warnings:
Adult Situations
,
BDSM
,
Character Death
,
Dark Fic
,
Drugs/Drug Use
,
Dubcon
,
Extreme Language
,
Femslash
,
Graphic Violence
,
Original Characters
,
Racism
,
Rape
,
Sexual Content
,
Strong Sexual Content
,
Threesome+
,
Un-betaed
,
Work in Progress
Challenges:
None
Stories:
0
Challenge:
None
Open:
Closed
[
Report This
]
---