A quote
"I'm writing a book. I've got the page numbers done." ~~ Steven Wright
The Numbers
Site Stats for October
Unique Visitors: 6,050
Visits: 15,632
Hits: 377,047
Certainly not our usual numbers, but the site was only operational for 3 days in October on our new server, so not too shabby after all!
Series - G
by
Artamiss Caine
[
Reviews
-
23
]
---
by
Delaney Jacobs
[
Reviews
-
1
]
Summary:
Beware of Greeks bearing gifts because they've got forever on their minds...
This series features the three Christidis men, Alexandros, Niko, & Jaisen, and the ladies who love them. Each journey to happily ever after is filled with bumps in the road, but nothing worth having comes easily!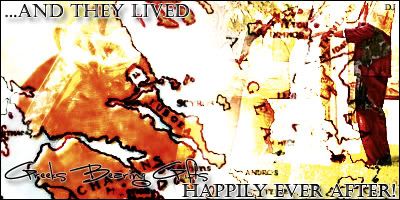 Category:
Original Fiction
Characters:
Original Character(s)
Classification:
General
Genre:
Erotica
,
Romance
Story Status:
None
Pairings:
None
Warnings:
Adult Situations
,
Extreme Language
,
Fluff
,
Original Characters
,
Strong Sexual Content
Challenges:
None
Stories:
0
Challenge:
None
Open:
Closed
[
Report This
]
---