Summary: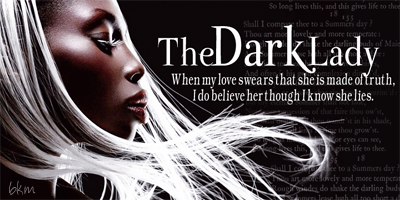 The mysterious dark lady was Shakespears mistress.
His relationship with her is almost exclusively described in a sexual context.
She was a femme fatale who was the inspiration for Shakespeare's most sensual sonnets.
The talented authors of The Chamber will take the premise a step further. The Dark Lady Series is an open call to all Chamber Writers to bring to life those Vixens from a sensual yet dark side. These tales of love, romance, suspense, and drama are in tribute of the unlikely heroine win or lose!

Awesome Banner by BlackMamba
Parent Series:
None
Categories:
Miscellaneous
Characters:
Other
Classification:
General
Genre:
Action-Adventure
,
Comedy
,
Drama
,
Erotica
,
Fantasy
,
Horror
,
Mystery
,
Romance
,
Science Fiction
,
Suspense
Story Status:
None
Pairings:
None
Warnings:
Adult Situations
,
Character Death
,
Crackfic
,
Dark Fic
,
Drugs/Drug Use
,
Extreme Language
,
Graphic Violence
,
Original Characters
,
Sexual Content
,
Strong Sexual Content
Challenges:
None
Open:
Open [
Report This
]