Random Story
Bright Lights
by
Aster Rose
17 and older
Stepping off that plane, Bonnie was getting ready to make her mark in the business...
A quote
"I love everything about writing, except the paperwork." ~~ Anonymous
The Numbers
Site Stats for November
Unique Visitors: 39,369
Visits: 186,945
Hits: 4,086,305
Stories by SweetTahira
Title:
Heroes and Thieves
by
SweetTahira
Rated:
17 and older
[
Reviews
-
158
]
Summary:
After a rough Summer Alisha Easterly believes that it can only get better with the beginning of her Junior Year of high school... unfortunately sometimes what you want and what you get don't always coincide...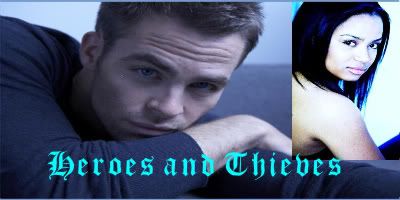 Category:
Original Fiction
Characters:
None
Classification:
None
Genre:
None
Story Status:
None
Pairings:
None
Warnings:
Adult Situations
,
Extreme Language
,
Original Characters
,
Sexual Content
,
Work in Progress
Challenge:
None
Series:
None
Chapters:
16
Completed:
No
Word count:
36862
Read count:
35063
Published:
02/03/10
Updated:
01/14/14
[
Report This
]
Title:
Perfect Strangers
by
SweetTahira
Rated:
17 and older
[
Reviews
-
21
]
Summary:
Riley Daniels is a career driven lawyer that believes in upholding the law no matter what. Morally driven all her life she finally gets the opportunity of a lifetime when she lands a job with the FBI. But when her personal life becomes entangled in a case she starts to see that maybe nothing is as black and white as she thought... not even the man she's in love with...
Troy Donovan is a professional soccer player on his way to stardom. He's cocky, sexy and has money to burn. He seems not to have a care in the world... that is until the demons of his past threaten to destroy all that he has built.
How do you build a future with someone when you can't even tell them who you really are?
Category:
Original Fiction
Characters:
None
Classification:
None
Genre:
Action-Adventure
,
Drama
,
Romance
,
Suspense
Story Status:
None
Pairings:
None
Warnings:
Adult Situations
,
Extreme Language
,
Graphic Violence
,
Original Characters
,
Strong Sexual Content
,
Work in Progress
Challenge:
None
Series:
None
Chapters:
5
Completed:
No
Word count:
9024
Read count:
4920
Published:
01/18/11
Updated:
02/08/11
[
Report This
]
Title:
BE NOT NOBODY
by
SweetTahira
Rated:
Teen or Above
[
Reviews
-
41
]
Title:
AN AUTUMN DREAM
by
SweetTahira
Rated:
Teen or Above
[
Reviews
-
13
]
Title:
ROAD TO REDEMPTION
by
SweetTahira
Rated:
All Ages
[
Reviews
-
4
]