Summary: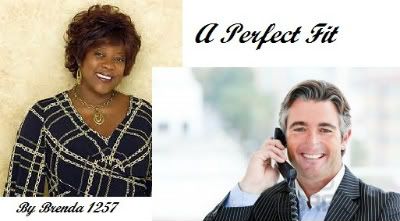 Maximillian Peterson was a man who appeared to have everything...looks, money and good health. There was just one little problem...he was lacking where he thought it mattered most. Selma Bloomfield was a widow who hadn't had sex in five years. She and Maxie had hit it off, but he was hesitant in taking their relationship to consummation. How would Selma take it when she discovers Maxie's "little" secret?
A Perfect Fit is an original work of fiction. Please do not copy or post this story to any other websites. Copyright 2011 BRAnderson
Disclaimer: All publicly recognizable characters, settings, etc. are the property of their respective owners. The original characters and plot are the property of the author. The author is in no way associated with the owners, creators, or producers of any media franchise. No copyright infringement is intended.
Table of Contents
Categories:
Original Fiction
Characters:
None
Classification:
None
Genre:
Romance
Story Status:
None
Pairings:
None
Warnings:
Adult Situations
Series:
None
Chapters:
12
Completed:
Yes
Word count:
57110
Read Count:
39242
Published:
November 10 2011
Updated:
April 20 2012