Random Story
I Hate Christmas
by
Dimples
17 and older
This is the story of Keisha's cousin Tamesha Hill and Isamu Fujita. I don't...
A quote
"Fiction is the truth inside the lie." ~~ Stephen King
The Numbers
Site Stats for November
Unique Visitors: 39,369
Visits: 186,945
Hits: 4,086,305
Stories by PassionK
Title:
Road Not Taken
by
PassionK
Rated:
17 and older
[
Reviews
-
255
]
Summary: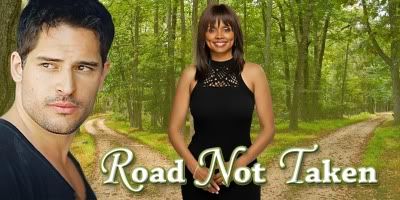 Ever thought about that road you chose to avoid? Maybe it was for the best. Then later on, you found yourself reflecting, wondering... What if that road was better than the one you're on? Ever tossed all cautions to the wind just to go back? Well… You're not alone. Faye Harrison and Darius Mahoney know a little something about… The "Road Not Taken."
Thanks to the lovely Missus James for making my banner! You rock!
Category:
Original Fiction
Characters:
None
Classification:
None
Genre:
Drama
,
Family
,
Romance
Story Status:
Active
Pairings:
Male/Female
Warnings:
Adult Situations
,
Original Characters
,
Sexual Content
,
Strong Sexual Content
,
Un-betaed
,
Work in Progress
Challenge:
None
Series:
None
Chapters:
25
Completed:
No
Word count:
86265
Read count:
35296
Published:
01/21/11
Updated:
08/19/13
[
Report This
]
Title:
Finding Our Way
by
PassionK
Rated:
Most Ages
[
Reviews
-
83
]
Title:
I Promise U
by
PassionK
Rated:
All Ages
[
Reviews
-
20
]