Summary:
Roses are red. Blood is blue. Love is forever, but revenge can be too...
They say that what goes around comes back around three fold. This month's challenge is all about the flip side of attraction, love, and lust. But instead of the typical love gone wrong cliché, this challenge focuses on selfish, self-serving you-know-what's getting their hearts handed back to them on a silver platter. Literally. The couples can be male/female, male/male, female/female, or any other combination so long as one of them is getting his or her just desserts.
Categories:
None
Characters:
None
[
Report This
]
Title:
Pleasure in Your Pain
by
TheSouthernScribe
Rated:
17 and older
[
Reviews
-
5
]
Summary: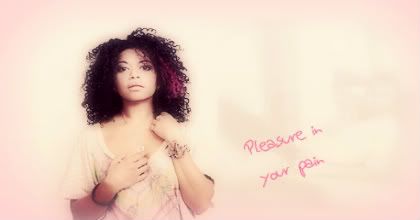 *Repost*
Hell hath no fury like a woman scorned...
Unless you count the crazy co-worker who forgot to take her meds.
Category:
Original Fiction
Characters:
Original Character(s)
Classification:
General
Genre:
Psychological
,
Romance
Story Status:
None
Pairings:
Male/Female
Warnings:
Adult Situations
,
BDSM
,
Dubcon
,
Original Characters
,
Sexual Content
Challenges:
Just Desserts
Challenge:
Just Desserts
Series:
None
Chapters:
1
Completed:
Yes
Word count:
1960
Read count:
993
Published:
02/14/12
Updated:
02/14/12
[
Report This
]